The Group
An industrial textile group driven by innovation and creative passions.
Over the course of its nearly 200 years of existence in the dynamic Cholet area in west-central France, the family-run Mulliez-Flory Group has developed comprehensive knowledge and know-how in professional textiles, endowing it with expertise that is unique in France, covering the entire professional clothing creation/manufacturing/distribution chain.
750 employees with expertise in textiles
The vast majority of our employees came to us from the textile sector
The Group's 750 employees have mastered the intricacies of the business, the vast majority of them coming from the world of textiles (weaving, spinning, fashion design, model making, and so on).
These creative experts all work together and in consultation with you to develop the product you want within the allotted time frame.
Design stages
All these multidisciplinary skill sets allow the Group to deliver precise, professional solutions to any issue relating to one or more links on the professional clothing creation/manufacturing/distribution chain.
Backed by years of experience and flexibility in dealing with the difficulties affecting the textiles sector, the Group has set the benchmark for innovation. In partnership with major institutions the likes of the CETI (European Centre for Innovative Textiles) and IFTH (French Institute for Textile & Apparel), we develop ingenious modern solutions that will be the crucial keys of tomorrow.
Our goal
To simplify professional clothing for you by handling all the complexities of your wardrobe on your behalf
A family group
The industrial group, led by Jacques Gindre for 20 years now, is a key pillar of the family-run HDM Finances Group. HDM Finances is the leader in high-end household linens made in France, with net sales worth €210 million in 2018.
The HDM Group has 11 factory outlets in France. These stores are open to the general public, giving them access to the best products made by the Group's companies, primarily household linens.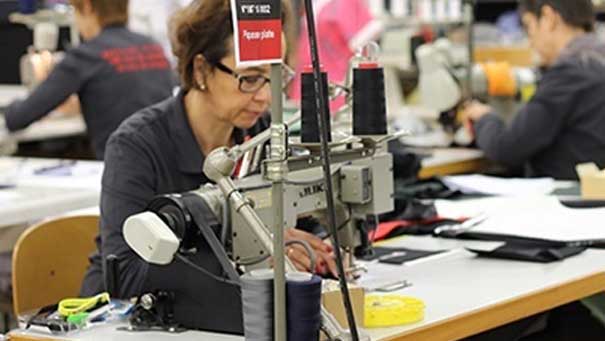 A quick history
These dates tell a rich story, one to which the Group's employees are very attached.
They highlight the living, constantly evolving side of a proud and agile company that continues to modernize over the years, rooted in the present while preparing for the future.