1 click ordering!
Develop your e-shop and manage your orders online, easily and securely!

Manage your own collection
Orders, allocations and deliveries

Personalize your interface
As per your graphic charter
Classic ordering methods
Still available: email, post, telephone and fax
Your personalized order placement site !
We give you access to a personalized extranet site (B2B website) to order and manage your entire collection of work garments.
This tool is offered to you to simplify your ordering process and track your deliveries in real time.
This ultra-secure solution has only upsides:
personalizable

compatible with the different OSs

interface similar to a web interface, making it easy to learn

ergonomic back office for multiple functions

user management

wardrobe creation.
For allocation management
Many other modules are available to give you complete control over your wardrobe.
This tool comes with pre-launch training and support over time.
Storage & delivery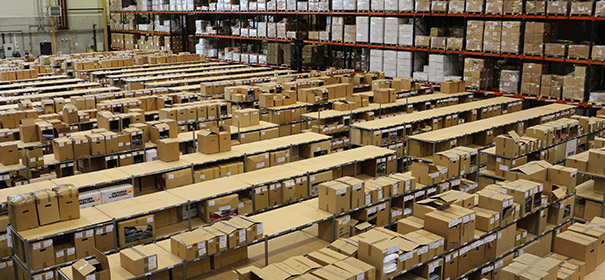 Simplify the management of your textiles collections !
9,000 m² of ultra-modern depot space to manage all your collections !
Secure storage and delivery

Personalized service

Savings in time and money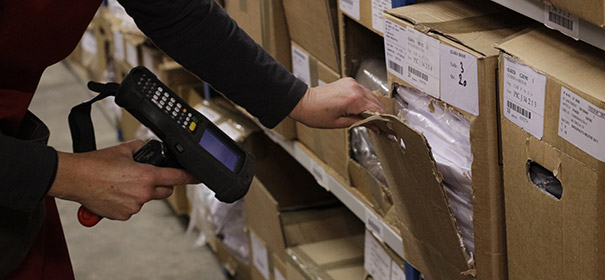 When and where you want: To any site or the recipient's home !
Secure service for turnkey management
The Group understands the logistics challenges posed by work apparel, so take advantage of all our know-how:
11.5 million products sent each year
Storage capacity for more than 8 million pieces.
Speed - Security - Adapted to your needs
The logistics platform that was inaugurated in 2016 features very high performance mechanized parcel handling processes within a modern, strategically located environment.
Installed alongside the A87 motorway, at a strategic junction, the new, highly efficient facility guarantees fast deliveries to any location:
9,000 m² of storage on two levels

building secured by video surveillance and an intruder alarm, monitored 24/7

building certified for High Environmental Quality (HEQ), that respects the environment and consumes less energy than specified in the 2012 French Thermal Regulation

storage according to your needs, with a wide variety of packaging options: in boxes, on hangers, on pallets, etc.
Representing a total investment of €5 million, this new logistics platform can handle all your logistics needs and relieve you of all your storage and delivery obligations.