Durable workwear
How to create a product so that it has the least possible environmental impact throughout its life?
How to avoid the problem of clothes at the end of their life which we no longer know what to do and which are difficult to recycle? Are textile design and the environment so contradictory?
Eco-conception
Create workwear in its entirety and integrate the entire creation chain
Talking about eco-design means making an upstream diagnosis on the best way to create work clothing in its entirety and thus integrate the entire creation chain. Eco-design takes into account all the stages of the product from the extraction of raw materials (such as cotton), through creation, manufacture, transport-logistics, use, to final processing. of life.
The Mulliez-Flory group is one of the few 100% integrated French players able to interact across the entire chain of creation / production of workwear / uniform / flat linen.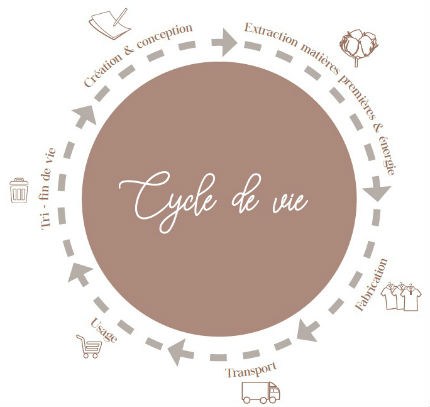 Circular economy
Recreate professional clothing from old collections
Faced with the upcoming shortage of raw materials such as cotton due to climate change, the group is already committed to a new production made from clothing intended for waste.
Make employees of large companies aware of the scarcity of resources and involve them
Producing new professional clothing on a European scale
Reduce the product's carbon footprint
Recreating meaning ...